I provide Professional Logos, Brochures, T-shirts, Total Branding, illustration, Anything Printed, Website Development. Wordpress sites. I use Adobe CS5 files and they are properly prepared. Being...
Contact Now
Brought to you by
New Poster for the Kingsport Oktoberfest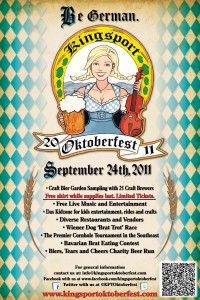 Keep your eyes peeled for other pieces to this great festival coming up this year!